Links
---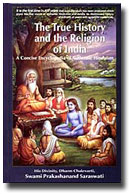 A website dedicated to the 800 page masterpiece "The True History and the Religion of India" written by His Divinity Swami Prakashanand Saraswati. "The True History and the Religion of India" is a concise encyclopedia that gives the true vision of authentic Hinduism. It gives a summary of the theme of all our prime scriptures which form the body of Sanatan Dharm and describes the history of India (Bharatvarsh) of 155.521972 trillion years. It also reviews the growth and the development of western civilizations that include their languages, literature, history and religion.
The website includes endorsements, detailed synopsis, complete contents, and ordering information. www.TheTrueHistoryAndTheReligionOfIndia.org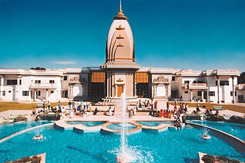 Barsana Dham, the beautiful Ashram established on 200 acres of scenic land outside of Austin, Texas, USA, is a devotional representation of Braj, India, the appearance place of Radha Krishn.
The website includes the information about the Divine manifestation of this place, photos, visitor & overnight accommodations information, daily schedule, calendar of special events, online books and more. www.BarsanaDham.org